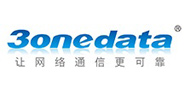 Shenzhen 3onedata Technology Co.,Ltd devote to research & development, manufacture industry communication network product. Planning to be the international first-class industry communication expert. We provide the serial communication, serial to Ethernet and optical data industry Ethernet switch solutions with the benefit cost and high stability for our customers. Our company gathered the domestic first-class serial port correspondence, the optical communication and the network service technical expert. We cooperate with Southeast University, Nanjing University of Science and Technology, Zhongshan University, Electric power Academy of science. We have many patents, patent of utility, Design patent, Software copyright and so on. Our products have been widely put into application of Electric power, telecommunication, water conservation, transportation, coal, petrochemical, metallurgy, environmental protection, security protection, military industry etc, praised and trusted by our customers.
Since the foundation of 2001, our company continues the fast growth. Our company has been done many important and classical items in electric power, speedway, track traffic, environment protection, metallurgy and so on. our company cognizance as "CHC National High-Tech Industrial Production Digital Communication Demonstration Enterprise" by National High-Tech Industrial Production Cooperation Organization in 2007, our products put into application in many National key project such as world famous Three Gorges Water Conservancy Automated System, Qinghai-Tibet Railway, Beijing Olympic Games Rebroadcast system, subway in Shenzhen, Shanghai, and Beijing. The product has obtained many international authentication such as FCC, CE and RoHS compliant, we are an ISO9001:2000 company. Sales network from China to Southeast Asia, Middle East, Europe, Americas, Africa.
and are our Registered Trademarks.
Services
As a professional high-tech network product supplier, according to the requirement of ISO9001:2008, 3onedata has already built up a perfect, effective after-service system. Our engineers in all offices need strict working test before the falling into the task. According to that, we can guarantee the in-time and best quality service for the users and customers.
Management
It is a professional technical group of transmission of us, and our objective is to provide customer with the best products of the best price and the best service, and build the bridge of communication constantly.
In the present moment, the limited representator of 3onedata company, Vista Mehr Negar company, is present in Iran.