Industrial Ethernet switch(4TP+20F+4G Managed)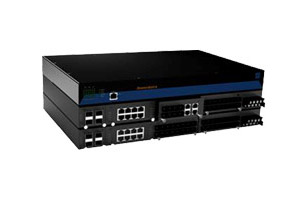 IES5028-4GS-20F
Introduction:
IES5028-4GS-20F is a kind of High performance,high cost performance, high-end intelligence managed Industrial Ethernet switch, it can provide some high-end management function, like as: SW-Ring, VLAN, trunking, QOS, rate control, port mirroring, alarm and firmware upgrade online. Its distinctive SW-Ring redundant network function can take your Ethernet intelligence redundant. Aim at security problem in currently LAN, provide some security function, like as 802.1X certificate etc and provide Visualization WEB operation interface.

•IES5028-4GS-20F has 4-port Ethernet 10/100Mbps+ 20-port Fiber 100Mbps +4-port SFP gigabit.
•IES5028-4GS-20F accorded to CE, FCC standard and Industry grade 4 design requirement, support 2 redundant power input and 1 channel relay alarm output, and -40~75℃ working temperature, can meet all kinds of Industrial environment requirement. It can use in power, water conservancy, transportation area etc.
SWRingTM is a arithmetics designed as a rapid redundancy network . It provided recover technology for fault of rapid redundant network, the recovery time<20ms.
1.Support IEEE802.3, 802.3u/802.3x, IEEE802.1Q, IEEE802.1p, IEEE802.1D, IEEE802.1W
2.20-port Ethernet 10/100Mbps+4-port Fiber 100Mbps +4-port SFP gigabit(SFP slot)
3.8K MAC address table
4.Back panel bandwidth: 12.8Gbps
5.Back pressure and flow control
6.Support MAC address learning, aging automatic
7.Strong aluminum panel shell structure
8.Support port status display, data update.
9.Support Port based VLAN and IEEE 802.1Q VLAN
10.Support GMRP, IGMP Snooping and static multicast filter
11.Support RSTP, recovery time<50ms
12.Support WEB configuration, configuration file up and download
13.Support Based Tag port Tag trunking, IEEE802.3ad, 3 group trunking link
14.Support Error source address filtering, CRC parity error filtering, MAC address conflict detection.
15.SWRingTM redundant network patent technology, Support single ring, double ring, singe star ring, double star ring
16.Support flow statistics
17.Support single port and multi-port mirroring, network detection
18.Support rate control, Broadcast storm control, multicast storm control, unknown unicast storm control
19.Support Password management, IEEE 802.1x and static address lock
20.Support absolutely and opposite priority, support IEEE802.1P, DSCP priority
21.Support SNMP
22.Support redundant power supply, delay alarm output, heat radiation naturally and LED indicator front and back
23.Industrial grade 4 design, -40-75℃work temperature
24.No fan deign
25.IP30 protection grade
26.1U 19inch rack mount installation
Technology:
Standard: IEEE802.3, IEEE802.3u, IEEE802.3x, IEEE802.3z, IEEE802.3ad,, IEEE802.1D, IEEE802.1w, IEEE802.1Q, IEEE802.1p
Flow control: IEEE802.3x flow control, back press flow control
Interface:
RJ45 port: 10Base-T/100Base-TX auto speed control, Half/full duplex and MDI/MDI-X auto detect
Fiber port: 100Base-FX(SC/ST/ FC optional)
Debug port: Procedure debug (RS-232), RJ45
Alarm port: 2-bit terminal block
1 channel relay alarm output
Load ability: 10A@250VDC<br< a="">>LED Indicator: Power(PWR), RUN(System), ALARM(alarm), Port status indicator
Exchange attribute:
MAC address table: 8K
Back panel bandwidth: 12.8Gbps
Memory: 3M
Power:
Input voltage: 100-240VAC/DC
Input Current: 0.25A(@110VAC/VDC)
Input method: 3 bit terminal block
Overload current protect: 4.0A
Unload consumption: 6W
Full load consumption: 18W
Working environment:
Working temperature: -40~75℃
Storage temperature: -40~85℃
Relative Humidity: 5%~95%( no condensation)
Mechanical Structure:
Shell: IP30 protect grade, metal shell
Installation: 1U 19inch standard installation
Size(W×H×D): 441.6mm×44.6mm×290mm
Industry Standard:
FCC CE Security: UL508 (Pending)
EMI: FCC Part 15, CISPR (EN55022) class A
EMS:EN61000-4-2 (ESD), Level 4
EN61000-4-3 (RS), Level 3
EN61000-4-4 (EFT), Level 4
EN61000-4-5 (Surge), Level 4
EN61000-4-6 (CS), Level 3
EN61000-4-8, 100 A/m
EN61000-4-12, Level 3
Shock: IEC 60068-2-27
Free fall: IEC 60068-2-32
Shake: IEC 60068-2-6
Warranty: 5 years