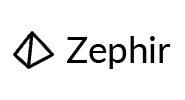 ZephIR Lidar provides hub height and turbine mounted wind measurements for wind energy and meteorological applications onshore and offshore with leading wind lidar products, ZephIR 300 and ZephIR DM.
ZephIR 300: Hub height wind measurements reduce the risk of, and increase the value of wind energy projects. Lidar measurements typically deliver a £320,000 increase on the value of a project through more accurate Annual Energy Prediction (AEP) when compared to a 80m met mast on a 20 MW onshore wind farm – The Ecofys position on LiDAR use ZephIR DM: Wind measurements out in advance of a wind turbine increase production and reduce turbine component loading / maintenance costs of wind energy projects. Lidar measurements typically deliver a £40,000 increase annually in production of a 20 MW onshore wind farm with an average turbine yaw misalignment of 5°.
Combined with an extensive set of support services including logistics, installation, power and communications ZephIR wind lidar products are available through a range of purchase options both direct and through a network of global Trusted Service Providers offering dedicated in country support.
Wind speed @ light speed.
Mission:
"We are the home of wind lidar for the wind industry – we were the original, we continue to be the 'first' in every application, and we strive always to be the best."

Vision:
"A wind lidar on every wind project, and installed in every large wind turbine, in the world."
In the present moment, the limited representator of Zephir company, Vista Mehr Negar company, is present in Iran.