OXITEC®oxygen analyzer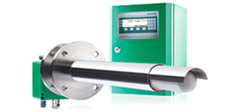 Oxygen measurement in applications with temperatures of up to 1400 °C
OXITEC® 5000
Oxygen analyzers for exact, quick and durable combustion control. Confidence in measurement technology can only be created if the oxygen analysis in the combustion process is precise, the measurement is fast and the analyzer construction is robust. The OXITEC 5000Oxygen analyzer, manufactured in Germany by ENOTEC, completely meets these requirements.

The heart of the system is the gas sensor from the ENSITU family of sensors which is lies within the probe.The in-house development and manufacturing of the sensors guarantees the highest quality and allows for permanent use in harsh process conditions such as high dust load and aggressive or corrosive flue gas compositions. A strength of the ENSITU sensors is their durability in process-induced vibrations, giving them an average life span of over 7 years.
Experience which has been acumulated over years in the field of gas analysisenables us to create customized system configurations for the customer. Alone the diversity of applications for the probe which is situated in the flue duct, such as the addition of a cooling protection tube for use in flue gases with temperatures of up to 1400°C, give the customer a wide variety to choose from.

The superiority of OXITEC 5000 oxygen analyzers comes from the uncompromising use of quality materials in every single production step in addition to the know-how of our expert analysts. ENOTEC manufactures analyzers of a high durability for the most demanding of combustion processes so that maintenance requirements are reduced to a minimum.

This is our understanding of sustainable and green quality - Made in Germany.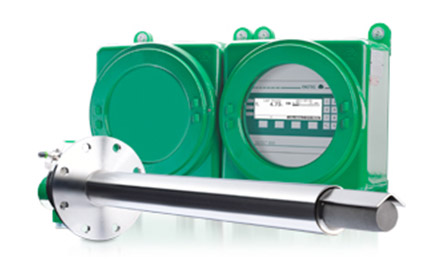 OXITEC® 5000 ATEX
Adverse process conditions, such as aggressive flue gas or explosion hazard areas require the use of an always reliable technology. 
OXITEC 5000 GasEx is a robust oxygen analyzer, which plies the advantages of proven OXITEC quality to the challenges of gas explosion zones 1/2for highest plant safety.

The ATEX certifications for ENOTEC products is valid for systems with process temperatures of up to 1400 °C.

Probe:ll 2G Ex d IIC T3 Gb
Electronic unit: II 2G Ex d IIC T6 Gb

For ATEX certified systems for measurement in dust laden environments, we recommend COMTEC 6000 DustEx(O2 measurement only or O2/COe measurement)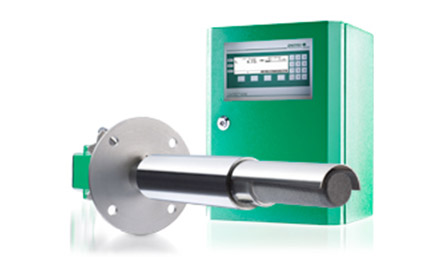 OXITEC® Economy

The OXITEC Economy oxygen analyzer for a durable combustion control comprise a probe, probe cable and electronic unit. This entry-level model of our high quality product line of the OXITEC oxygen analyzers can be used in all combustion chambers with temperatures of up to 1400°C.
All components and materials used have been utilisedsucessfully for many years in tens of thousands of analyser systems. This speaks volumes of the high level of durability and service life coupled with low operating costs.
The filter head with its standard sintered metal filter allows for the installation of the probe in dust laden flue gases. The calibration connection allows a review of measurement during which the system is in operation.
The installed ENSITU ECO sensor, soldered in with a special technique, has a large active surface which ensures high accuracy and fast measurement even after years of service.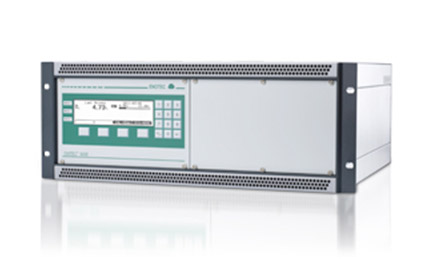 OXITEC® 500E

The extractive OXITEC 500E analyzer in a 19 "rack was specially developed for continuous measurement of oxygen in analyzer cabinets. It contains the same ENSITU sensor technology used in the proven OXITEC 5000 In Situ oxygen analyzer. 
ENOTEC can thus provide a virtually maintenance-free analyser with highest accuracy and reliability.
In constructing the OXITEC 500E, deliberately care was taken to ensure that no moving parts are exposed to flue, as these parts would then become susceptible to interference.
Components which come into contact with the flue gas are made from a very high quality corrosion-resistant stainless steel.
The modern electronic unit offers straightforward operation. To ensure highest reliability, the electronics have auto-control functions which ensures that there is little to no maintenance.
The OXITEC 500E is also ideally suited for the monitoring of oxygen limits, as is often required in the food industry. In combination with a complete ENOTEC gas sampling and gas conditioning system, oxygen content can be measured with a detection limit of 1 ppm in wet and dry flue gas, process gas and water vapor.